Vest or waistcoat? In this case I'll call it a vest. I'm feeling American today. Which reminds me of the Dr. Who episode where Captain Jack Harkness - ostensibly American - refers to wearing a vest: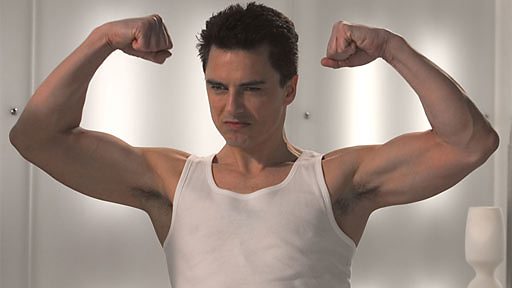 That will increase my page views, I'm sure.
But I'm making a vest in the American sense. Most of the images I can find online of 1830s vests are pretty fancy silk affairs. They all have shawl collars. The backs are polished cotton. You can see that there are two different methods of cinching the back - ties and laces.
Now I'll turn to my friend, William Sidney Mount. There are plenty of vests depicted in his paintings. Most of them are shawl collars, though there are one or two notch collars. All but one that I can see are single-breasted, and many have red backs. Quite often they are black, but it seems that when they're shown with a black coat, they tend to be buff. They're all cinched with ties, when shown. The one that you an see inside is lined with the same polished red cotton as the back. They all come to a shallow point at the front waist.
You can see the red lining above right.
Hey look - different paintings, but the two men on the left above seem to be the same!
A hint of white lining. This is also, I think, the only figure painted by Mount who isn't wearing a white shirt.
Next time I'll start work on the vest itself.